Sharpen your skills and your Spanish this summer
Pick your favorite time to experience live, online classes taught in Spanish. Learn new skills, make new friends, and learn Spanish — from anywhere in the world.
Registration for July Experience Workshops is open. Click below to register now!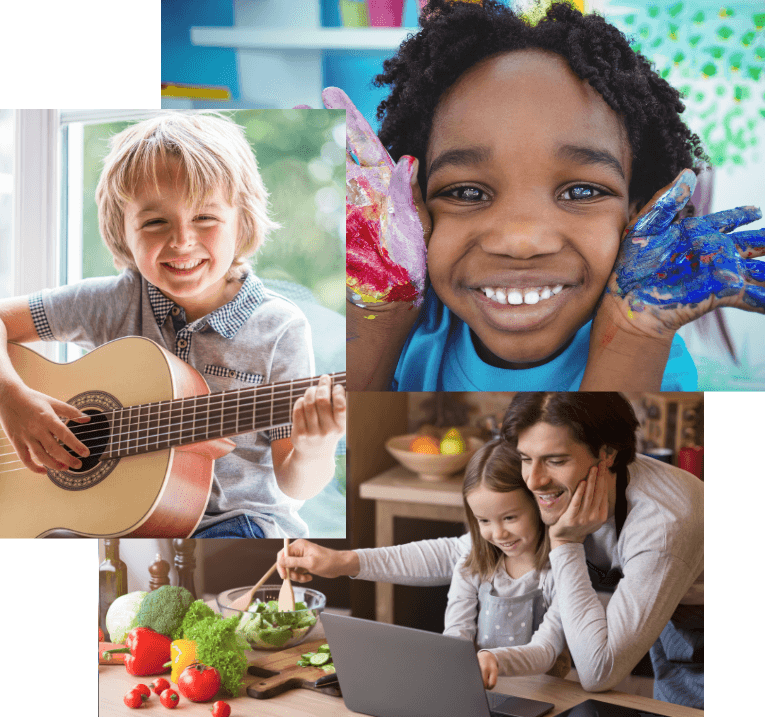 VIRTUAL SUMMER WORKSHOPS
Discover topics your child will love
Your summer plans are about to get even better! We're offering live, online, activity-based classes this summer—in Spanish for children ages 5-12. You'll have a new topic each week to explore new skills, such as art, cooking, fun activities, and experiments!
Keep Your Language Skills Fresh
Our summer activity-based classes are part of a three-week session where students learn fun new skills in our immersive environment from our incredible teachers.

Students experience topics that interest them, from cooking to planting, and take live classes each week - all online, all taught in Spanish. And they have access to a growing library of 140+ on-demand instructional videos. See example HERE.
Live classes are available 4 times per day, 4 days per week for 30 minutes at a time. And, if you miss a class, no problem! A class recap video will be posted daily for you to practice Spanish at your convenience.
EXPLORE SUMMER EXPERIENCE WORKSHOP TOPICS- Pick your preferred time for all 3 weeks
What do you want to learn this summer?
Experience Workshops Time Choices and Topics
3 Weeks (July 12-29):
Register for Summer Workshops
3 Easy Steps to Register
Step 1:
Pick a time that works for your schedule
Step 2:
Fill out the registration form

Step 3:
Make your payment of $199
Private Instruction
Prefer 1-on-1 instruction?
Click below to sign up for private instruction this summer
30-minute Private Instruction is now available for $45/session!