Online Exclusive Small Group Spanish Classes for Ages 5-12
Give your child the gift of a second language wherever you have an internet connection.
Through immersive classes taught by engaging, native Spanish-speaking teachers, your child can develop Spanish language skills that will last a lifetime.
WHAT TO EXPECT
Start Speaking Spanish on Day 1
Engaged Language Learning
We intentionally keep classes small to promote a collaborative, fun environment where kids engage with their peers in Spanish from the start.

Native Speaking, Certified Teachers
All of our certified teachers are native Spanish speakers and highly trained in immersive methods to deliver results fast.

We'll help your child intentionally progress towards fluency in speaking, reading, and writing with our exclusive 5-level immersion curriculum.
Why My Spanish Journey Group Classes Work
In Spanish - Our small group format enables teachers to focus on individual student needs to get them speaking Spanish quickly.
Specific language skills your student will learn each year they participate in our group classes. This includes grammar, vocabulary, conversational practice, reading and writing skills, and cultural awareness.
Students - Your child can join thousands of successful Spanish speaking students.
SMALL GROUP CLASS OPTIONS FOR AGES 5-12
Build Lifelong Spanish Skills through Intentional Language Development
Spanish classes for beginners, intermediate, or experienced speakers starting from Kinder through Jr. High School.
Using immersion (learning Spanish in Spanish) and our exclusive 5-level curriculum, your child will learn how to speak, read, and write as they move forward in their language learning journey. We make it easy to choose the most appropriate leveled class to challenge your child and help them become a Spanish speaker, guaranteed!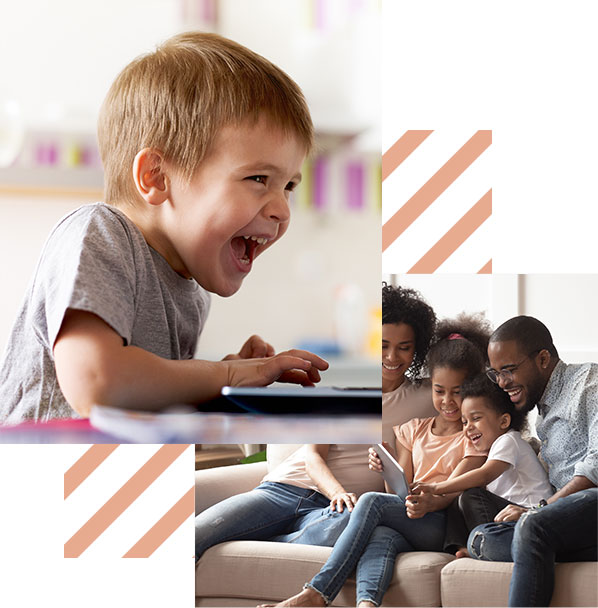 A Class for Every Age and Stage
Levels 1 & 2: Early Elementary Grades
The most effective way to teach Spanish is by staying in Spanish. Primary grade students are developmentally predisposed to learn new languages. Levels 1 and 2 focus on the basics of Spanish. Concrete vocabulary of the house and the community are used to develop simple conversational skills that acclimate students to the immersive setting and build a foundation for future learning. Students will also learn the basics of reading and writing in Spanish.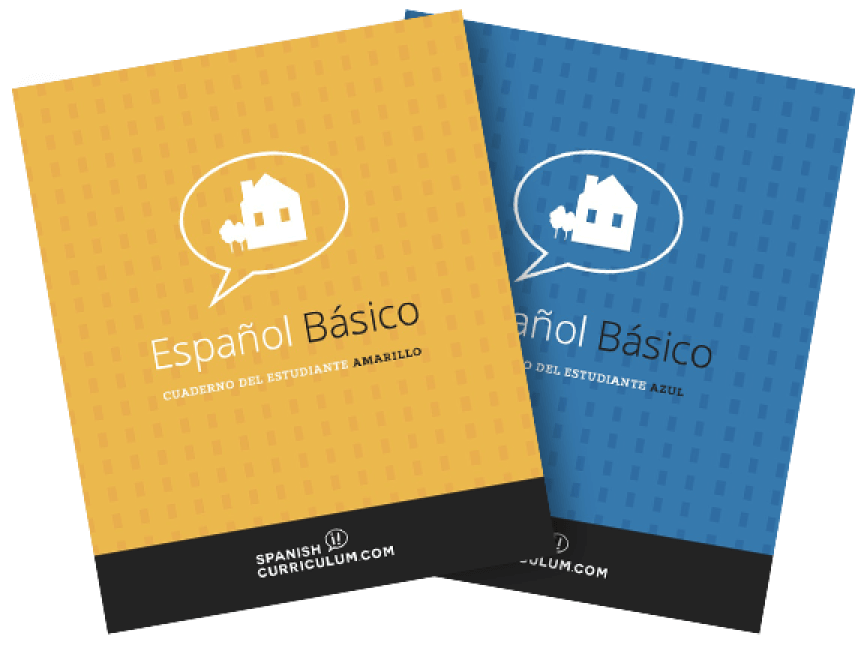 Levels 3 & 4: Mid-Elementary Grades
Designed for the middle elementary grades, students continue to develop their Spanish by expanding the community conversation to the city. The conversation grows to include various Spanish speaking countries through fun weekly readings. Students broaden their vocabulary while being introduced to present and past verb tenses.
Level 5: Late Elementary & Junior High
In the later elementary and junior high grades, Level 5 takes students from the city out into the world. Students learn about the various cultures and global topics which include time zones, weather patterns, monetary systems, and geography, as well as cultural topics of gestures, greetings and customs. They practice speaking and writing in the past, present and future verb tenses as they continue to develop language skills, and work toward true bilingualism.
Testimonials
Don't take our word for it. Take theirs.
Katie A.
Parent

"The friendships my son has with his My Spanish Journey classmates have been so valuable. He has been encouraged and supported every step of the way with compassionate, highly trained instructors who gently guide him toward an acceptance of other cultures with the goal of building a global citizen."
Jenny W.
Parent

"Our children love their My Spanish Journey online classes. After one week, our five and seven year olds are speaking Spanish around our home. The classes are interesting and engaging. I appreciate the fun, creative, and knowledgeable teachers."
Lauren
My Spanish Journey teacher

"I am so excited to offer students these brand new classes! Staying engaged over the summer is essential, but as always, we wanted to make it FUN. My goal is that our students look forward to these lessons and that they feel more laid-back than school, because they're having such a great time."
Lisa B.
Parent

"The magic of My Spanish Journey is that the children not only learn Spanish—they learn how to apply their language skills in a real-world setting."
Mindy M.
Parent

"Thank you, My Spanish Journey, for immersion style learning. And thank you for providing such high quality teachers."
Deanna H.
Parent

"As PTC President for the past two years and current board member, I have received consistent positive feedback from parents and faculty regarding My Spanish Journey and the value this program brings to the kids."
Laurel M.
Student

"I feel very lucky that I was able to be a student in your program for so long as well as go to Costa Rica with the My Spanish Journey Team. I know my life wouldn't be the same if I had not been in My Spanish Journey. This year I took a Spanish literature class and read my first Spanish novel called Primera Memoria and I started translating documents for an immigration lawyer in Sante Fe! I am now planning to minor in Spanish, hopefully keep translating, and study abroad to keep learning. I can't thank My Spanish Journey enough!"
Annie L.
Student

"Thank you for your teaching and encouragement. Thanks to My Spanish Journey, I was able to test into Spanish 3 freshman year and take AP 4 and AP Literature my Sophomore year and Junior year, and I got a 4 and a 5 on both exams! I really enjoyed taking the classes, especially literature, and I wouldn't have gotten to take them if it weren't for your fun classes!"
Jenny W.
Parent

"Our children love their My Spanish Journey online classes. We were skeptical but willing to give it a try. After one week, our five and seven year olds are speaking Spanish around our home. The classes are interesting and engaging. I appreciate the fun, creative, and knowledgeable teachers. Thank you!"
Kali H.
Parent

"We love My Spanish Journey! I can't believe how well my son and daughter are doing in Spanish class. So glad I found the program! I highly recommend!"
CLASS SCHEDULE
Your virtual class is wherever you are. Choose the frequency that's right for you.
Classes that Meet 4 Days Per Week
These classes meet four times a week, Tuesday through Friday, at the designated times for each level available. Please note that there is a one-time $25 registration fee that covers the shipment of your child's workbook for class.
| | |
| --- | --- |
| Spanish 1 | 3:00pm PT |
| Spanish 2 | 3:45pm PT |
| Spanish 3 | 3:45pm PT |
| Spanish 4 | 4:45pm PT |
| Spanish 5 | 4:30pm PT |
Classes that Meet 1 Day Per Week
These classes meet one time a week and are open to students of any age. Curriculum is beginner-to-intermediate-level Spanish.
Start your free account and get access to one free class offered the last Wednesday of each month at 3:00pm PT. Plus, you'll also get access to a video library of on-demand Spanish learning content.
Last Wednesday of each month at 3:00pm PT
Have questions? - Get answers!
$49/month for a class that meets 1 time per week
$179/month for a class that meets 4 times per week
30 power packed minutes!
Our teachers are experts at using immersion instruction to maximize your time.
One level of Spanish will be taught in each class.
YES! There's a monthly discount of $20 per sibling.
Please book separate classes for each level of student.
If you have beginner, intermediate or advanced students, your My Spanish Journey certified teacher will recommend you consider separate sessions for each student.
In order to be effective in each session we do not instruct more than one level.
Yes!
My Spanish Journey has a published and tested a 5 level Spanish curriculum that ranges from ages 5-12. Each level builds into the next helping students develop speaking, reading and writing language skill.
Of course! – Instructors are available via Remind to answer any questions you may have.
Yes, please email us with the name of your charter school at [email protected] to confirm we are an approved vendor for your charter school.
What our Happy Students Say
"I was deployed to the Camp Fire in CA. with our Community Emergency Response Team. Our rescue operations were numerous and complicated. I was the only Spanish speaker on our team who could assist the Spanish speaking public. It was a huge service to the fire victims. I met with 2-3 thousand community members daily. Thanks My Spanish Journey! It feels so good to be able to help like that!"
Risk Free Money Back Guarantee
Try 1 week of class. If it's not a good fit, we'll give you a 100% refund.
Get Started
Give Your Child the Gift of a Second Language
We can't wait to have your child in class!