Sharpen your skills and your Spanish this summer
Let your child choose their favorite topics and experience live, online classes taught in Spanish. Learn new skills, make new friends, and learn Spanish all summer long — from anywhere in the world.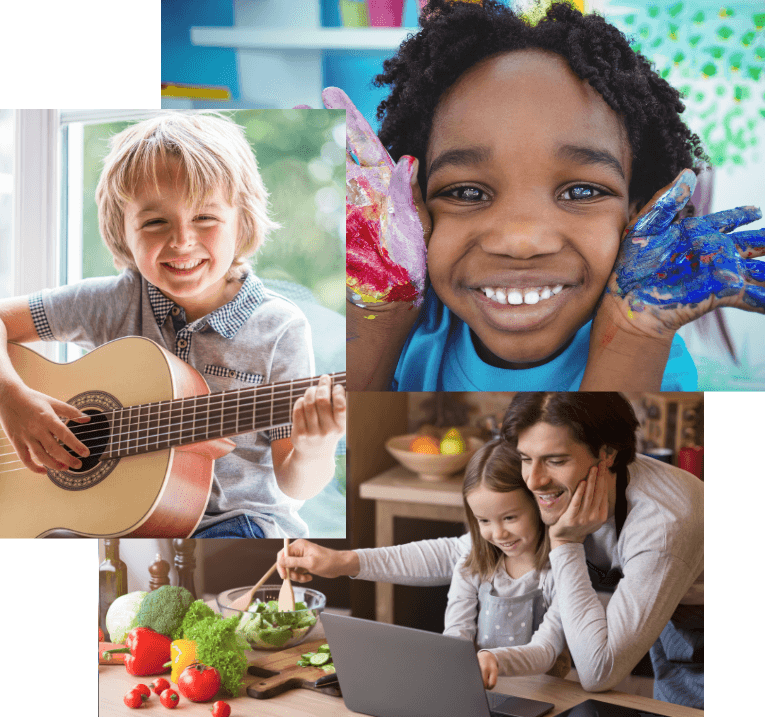 VIRTUAL SUMMER WORKSHOPS
Discover topics your child will love
Your summer plans are about to get even better! For the first time ever, we're offering live, online, interest-based classes all summer long—in Spanish. You can choose a new topic each week to explore new skills or stick with the ones you already love.
Keep Your Language Skills Fresh
Our summer interest-based classes are part of a three-month session where students learn fun new skills in our immersive environment from our incredible teachers.

Students choose topics that interest them, from cooking to guitar lessons, and take live classes each week - all online, all taught in Spanish.
Live classes are available each week, as well as a growing library of diverse on-demand classes, in June, July and August.
Get a taste of the experience for yourself!
In this short video you'll hear some of our native teachers demonstrate how virtual summer workshops work. Participate in fun and interactive virtual Spanish classes for K-8 students everywhere. Learn to read, write, and speak Spanish from the safety and convenience of your home!
EXPLORE SUMMER WORKSHOP TOPICS
What do you want to learn this summer?
Activities
Develop your skills in:
Tuesday-Friday at 3 pm PST
Cooking
Discover the regional cuisine of:
Tuesday-Friday at 11 am & 1 pm PST
Experiments
Get into some science with:
Tuesday-Friday at 10 am & 12 pm PST
Arts & Crafts
Explore your creative side:
Tuesday-Friday at 9 am & 1 pm PST
Arts & Culture
Discovering Bogotá, Colombia
Tuesday-Friday at 12 pm PST
LET'S GET STARTED!
Choose a Summer Session Plan That Works for You
Ideal for students ages 6-11! Workshops will take place June 8-June 25, July 6-July 23 and August 3-August 20.
Step 1:
Pick your summer session plan
All-Access or Premium? All classes are ideal for students ages 6-11 and take place three weeks out of every month this summer.
Step 2:
Select your workshops
Choose from fun themed workshops that will allow your kids to explore Spanish culture and engage in Spanish language skills!

Hear your children sharpen their Spanish skills while having a blast. Workshops will take place June 8-June 25, July 6-July 23 and August 3-August 20.
All-Access Summer Session
All of our summer content, at your fingertips.
per month
(or a one-time payment of $489)
A smaller selection of classes, available on-demand.
per month
(or a one-time payment of $179)
Special Offer for Existing Students
Is your child currently enrolled in My Spanish Journey classes? Currently-enrolled students get an exclusive discount on summer classes. Use the link below to claim your discount.
Looking for More Summer options?
Immerse your child and hear them speaking Spanish on day one with 1:1 teaching. Our proven, curriculum driven learning progression is a fun and engaging way for students of all ages to learn during summer free time.
Testimonials
See What Our Parents & Teachers Have to Say...
Katie A.
Parent

"The friendships my son has with his My Spanish Journey classmates have been so valuable. He has been encouraged and supported every step of the way with compassionate, highly trained instructors who gently guide him toward an acceptance of other cultures with the goal of building a global citizen."
Jenny W.
Parent

"Our children love their My Spanish Journey online classes. After one week, our five and seven year olds are speaking Spanish around our home. The classes are interesting and engaging. I appreciate the fun, creative, and knowledgeable teachers."
Lauren
My Spanish Journey teacher

"I am so excited to offer students these brand new classes! Staying engaged over the summer is essential, but as always, we wanted to make it FUN. My goal is that our students look forward to these lessons and that they feel more laid-back than school, because they're having such a great time."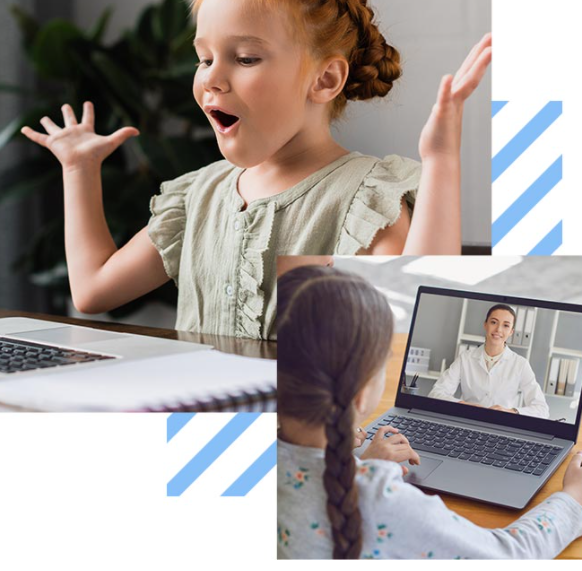 Turn screen time into a live, interactive virtual classroom your child will love!
My Spanish Journey provides an engaging and immersive learning setting that introduces children to a bigger world. It prepares them to be contributors in a global environment, and it helps them become life-long learners.
Our amazing teachers, fun and immersive environment, and commitment to getting real results make up the My Spanish Journey difference. Experience it for yourself!