Online Spanish Classes for Children Ages 5-12.
Unlock opportunities and empower your child to engage with the world through a second language.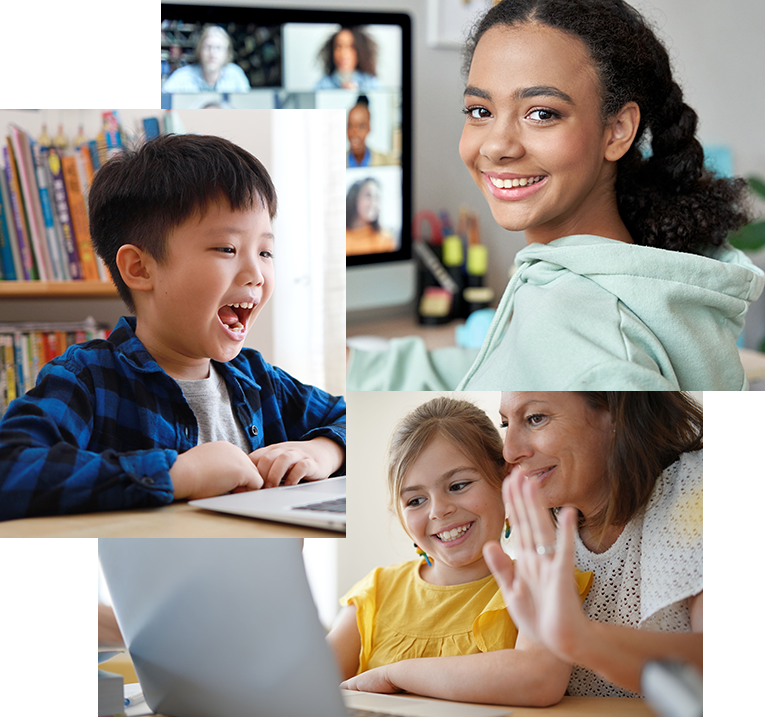 Why Learn with My Spanish Journey
Not just another boring Zoom class... our online classes are so much more!

Start speaking Spanish on day 1 by learning from a certified, trained native speaking teacher.

Learn Spanish in Spanish through highly engaging, interactive 30 minute classes.

With 5 levels of curriculum our team will find the best fit for your child to keep them progressing in their language learning journey.

Try 1 week of class, risk-free. If it's not a good fit, we'll give you a 100% refund.
See My Spanish Journey for yourself...
Why My Spanish Journey is effective
What parents are saying...
2 WAYS TO LEARN
Explore which of our immersive experiences are right for your child.
Online Group Immersion Classes
Our small groups provide highly interactive virtual space for optimal learning.
Interactive Virtual Private Instruction
Meet with your expertly trained and certified native Spanish teacher.
Details
Turn screen time into a live, interactive virtual classroom your child will love!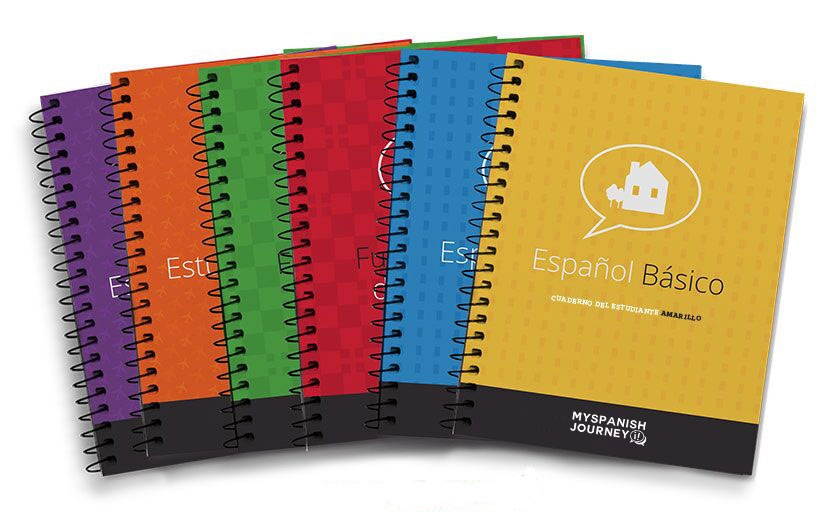 CURRICULUM
Proven & trusted immersive Spanish language curriculum
My Spanish Journey's Spanish Curriculum is the brainchild of CEO and founder Ruth Finsthwait. Ruth holds a BCLAD credential and Master's degree in Special Education. She started My Spanish Journey in 2006 to build functional Spanish language skills in her own children.
Introduce Your Child to Spanish Immersion
Sign Up for a Free Account
With your FREE membership account you get access to one LIVE online class every month plus 35+ immersive, instructional videos taught by native Spanish-speaking, certified teachers.
What our Happy Students Say
"I was deployed to the Camp Fire in CA. with our Community Emergency Response Team. Our rescue operations were numerous and complicated. I was the only Spanish speaker on our team who could assist the Spanish speaking public. It was a huge service to the fire victims. I met with 2-3 thousand community members daily. Thanks My Spanish Journey! It feels so good to be able to help like that!"
Get Started
It's easy to join 15,000+ other children who have learned to speak Spanish quickly.
1. Find the right class
for your child
Choose group classes or private instruction — and if you're unsure, we can help find the best fit for your child.
2. Enroll your
child online
Anytime is the right time to enroll. With just a few clicks, your child will be learning Spanish fast!

3. Start them on a
journey to fluency
Upon registration, you will receive a detailed email with instructions to log into your teacher's virtual classroom.